Making Websites Win.
Website Plugins that help you generate more leads, acquire new customers, optimise user on-boarding experience, boost customer retention, increase revenue per customer, and earn referrals.
Powering 8,000+ Websites 🚀🚀🚀
Just Purchased the Agency Plan
INCREASE LEADS, OPT-INS AND WEBSITE SALES.
Full-Funnel Marketing.
Introducing the worlds first Full-Funnel Marketing Solution allowing you boost Marketing Return on Investment, Increase Conversion Rates, Optimise Onboarding, Collect Feedback, Grow your Mailing List, Upsell Existing Customers, Reduce Subscription Cancellations and Deliver Real-time Social Proof; All from one Website Plugin, from $29/month.
Acquisition
Acquire & Activate
Supercharge your customer Acquisition with Notifia. Collect Emails, Engage with Visitors, Reduce Checkout Abandonment and Schedule Demo's at Scale. Build on-site marketing campaigns that drive conversions with Notifia.
Social Proof
Email Collection
Automated Demo Booking
Checkout Abandonment
Just Purchased the Agency Plan
Join Our Newsletter test
Join our Newsletter and receive a 50% off!
Need a hand?
Hi there! you might want to join this webinar with our CEO to learn more about what we do.
30% OFF
on your next purchase
Notifications
On this widget you can see your current plan and check how many notifications left for it.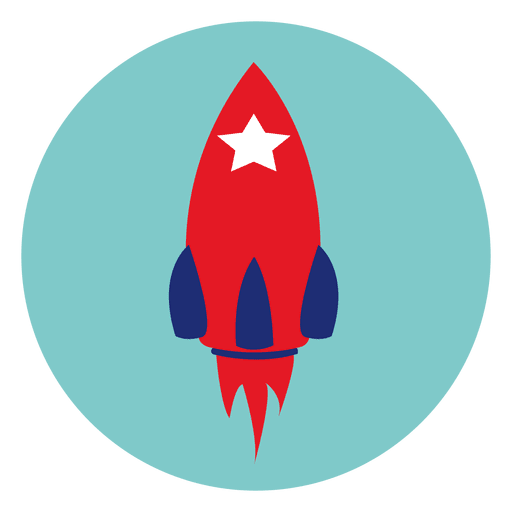 Fallout Shelter
A better life, underground. Download the app today.
Revenue
Onboard & Nurture
Engage with visitors at scale with Triggered in-app messages. Get users to the "Ahaa!" moment quicker than ever before with our kits designed to make user onboarding a breeze.
Automated in-app Messages
Triggered Videos
Onboarding Checklist
Notification Bars
Revenue
Monetize & Upsell
Increase Revenue for your Platform. upsell existing users to yearly plans or higher tier packages, trigger failed payment notifications and host Invite Only Sales to harness the power of exclusivity.
Upsell Customers
Failed Payment Notifications
Invite Only Sales
There's a problem with your card.
update
How likely are you to recommend Notifia to your friends and colleagues ?
Retention
Engage & Retain
Reduce Cancellations by 41%*. When a customer attempts to Cancel a subscription, we can immediately trigger a notification delivering a feedback form to understand frustrations and make relevant "win back" offers.
Churn Reduction
Integrated Support
Invite Only Sales
Referrals
Referrals & Growth
Let your customers do the marketing for you. Host Invite a friend referral campaigns, host Giveaways and promote Social Sharing to attract new customers on Autopilot.
Invite a Friend
Social Sharing
Host Giveaways
Content Lockers
Feedback
Customer Insights
Collect Feedback and advanced insights from your users. Trigger Exit Intent Surveys to find out why your visitors aren't converting and what can be improved and build NPS campaigns for valuable customer insights.
Collect Feedback
Exit Intent Surveys
NPS Scores
Collect Reviews
30 Tools, One Subscription.
Tired of having multiple plugins for your site to cover marketing? Notifia offers the features of 10+ Marketing Platforms from one sleek Dashboard. Improve Website Performance, Reduce Expenses and the need to sync Data across multiple applications.
Event Driven Marketing.
Tired of having multiple plugins for your site to cover marketing? Notifia offers the features of 10+ Marketing Platforms from one sleek Dashboard. Improve Website Performance, Reduce Expenses and the need to sync Data across multiple applications.
Advanced Triggers
Visitor Segmentation
Behaviour Driven Marketing
Unleash your Growth
We design, engineer and test Notifications across thousands of websites, scenarios, and industries. We stand by our Notifications, anything that doesn't drive positive results isn't released. We work with Psychologists, Conversion Rate Optimization Specialists, Growth Hackers and world-class software engineers to deliver the most robust Marketing Platform on the planet.
Triggered CTA's
Deliver triggered CTAs on Time Delay, Exit Intent or Scroll % to Drive Traffic to Signup, Purchase a Product or read your latest Blog Post.
Schedule Demo's
Invite visitors for Demo's, Meetings, Onboarding Sessions and Webinars on Autopilot. We'll help to fill your Calendar with engaged leads.
Automated Onboarding
Trigger on-boarding sequences to visitors to boost Activation metrics and deliver an awesome User Experience to your Customers.
Exit Intent
Trigger Exit Intent Email Collection, Discount Codes, Special Offers and CTAs to Reduce Cart Abandonment at the Critical Moment.
Survey Visitors
Survey your visitors, find motivation for purchasing and Reduce Churn by delivering special offers to your users before they cancel.
On-Click Triggers
Integrate via JavaScript and add on.click event triggers giving a seamless integration to your app.
Countdown Timers
Add Countdown Times & Content Lockers to help grow your email list on Autopilot.
Video Notifications
Trigger in-app Video Messages to educate your users, and deliver integrated onboarding experiences.
Unlimited Campaigns
That's right, Install Notifia on Unlimited Campaigns and Unlimited Websites, we won't stop you from growing!